Stock List (See our facebook page for new arrival)
Our stock is moving always to comply the requirements of client. Some guitars are
"Not For Sale". The list also included the sold Guitars to enjoy just viewing the JV guitars
We have the Face book to showing updated information.

Important Notice:

Due to the new revision of appendix of CITES regulation, all rosewood materials needs the export permission from the Government. It take about 10 days.
Without the export permission, you may have a trouble at the custom clearance of your country.
We hope the clients understood it. We could only sell those guitars and basses if you could wait
the delivery approx. 2 weeks
The guitars not using the woods which CITES didn't prohibit are same as before.


All guitars which we stock are inspected. Please refer the sales condition.
The detailed of specification are shown by clicking the model code.

Generally we use the condition of guitars as follows. However, the evaluation of guitars
are depending on each people. We recommend you to refer these guitars' condition just
reference purpose If you are expecting like brand new guitar, we recommend you take
rate Ex-Mint or Mint+. Our JV guitars are almost over 20 years old. Do not expect the Guitar
like new guitar at guitar shop.


| | |
| --- | --- |
| EX-Mint | Almost like New, All original |
| Mint+ | No scratch, dent, Metal parts fair, Original Parts |
| Mint | Good Condition, some parts are replaced |
| Fair | Fair, but some parts are replaced |
| Rebuild | Rebuild, good condition |
Our rebuilding are just reassemble the parts and cleaning inside and outside.
We are also doing the rebuilding including the all paint and all parts change.
We specify the detailed in case.
Example : Greco EX-800 rebuild
Before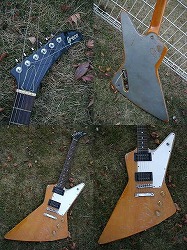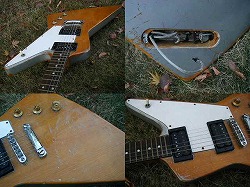 After (Gibson PUs / Cashew Finish)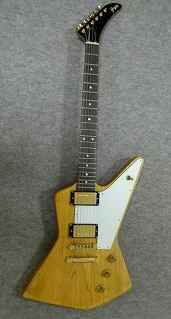 (c) 2007 Dai-show Corporation. All right reserved. This WEB site is operated by Dai-Show Corporation, Japan