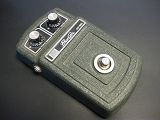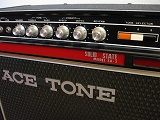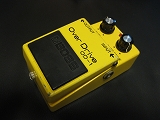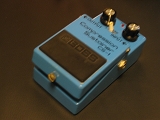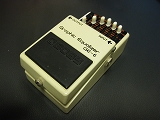 The History of JV Effectors

History of BOSS effectors

The Boss started to distribution in 1976 as a subsidiary company of Roland Corporation@by
Mr. Ikuhiro Kakehashi (presently, executive adviser of Roland corporation).
The name was originally MEG (Music Engineering Group), however, this company name is@sound
like ladyfs name. Then, they decided to use the "BOSS" as more strong (Rock) impression.
As you may know, Roland was established in 1972, they just in depended from ACE Electric Co., Ltd.
ACE was formally called as Kakehashi Electric Co., Ltd.

During ACE era, they offered "Fuzz", "Phaser" and "Graphic Equalizer".
After establishing the Roland, they are starting to develop the Sustainer, Fuzz, Phaser,
Wah + Fuzz and etc...
It made a great impact for Japanese musical instruments industries.
Maybe, it was strategic change, they use "BOSS" name in 1976 and offered
"Chorus" and "Graphic Equalizer". I still could remember "Chorus CE-1" generated a great
interest for musician here. There were several manufacturers. I could remember
ELK, Guyatone, Electro Harmonics (imported) and others. However, the impact of Chorus effector
was really huge impact (But it was very expensive too. the earlier sales of CE-1 was very poor
due to the interview of Mr. Kakehashi. The sales became suddenly good after Herbie Hancock used
on his stage)

In 1977, Boss offered OD-1 (Overdrive), PH-1 (Phaser) and SP-1 (Spectrum) as compact effector series.
Now, these model became a legend of effectors!
design range. RS was designed as Japanese made Alembic style Guitar. TR was
cost effective type of RS series. Now, both PE and RS are getting the historical Japanese
vintage guitar with high pricing on collectors market.