Who is Japanese Leo Fender? He is Hidesato Shiino.


Who is Japanese Leo Fender?
Who did the foundation of Japanese Guitar manufacturing?
I could remember the name of Hidesato Shiino (1947, born in Ibaragi, was grown-up in Yokohama).
He is currently managing the manufacturer (and shop as gS.SHOBEYh) of Silk made scarf in Yokohama.
However, his personal history is almost like JV guitars history.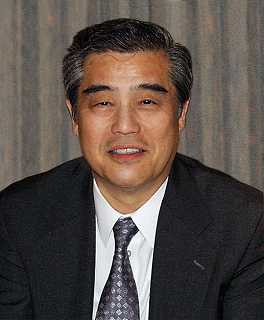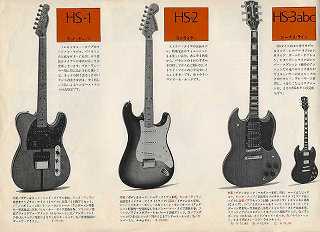 When he was a teenager, he saw gThe Venturesh by his friendfs recommendation. He loves the music and became the guitar player (when he was high-school student, he had started to play the guitar as professional). According to his interview, his parents expected him to go the University; however, he was a crazy of guitar music and finally he became a staff of Yamaha in 1968. He was promoting the musical instruments sales for the schools and music-stores. However, he didnft satisfy the company sales items and strategies. He had an idea to develop the guitars which he would like to sell by himself. He resigned Yamaha and got a position of Fujigen. As you know, Fujigen was producing the guitar for Kanda and Aria as Greco Brand. He conducted to develop of Greco Guitars with Mr. Shigeru Narumo who was professional guitarist player (you can see our Greco History page).

He started to visit overseas guitar manufacturers to know more about the guitar manufacturing. He has learned that the Japanese Guitar manufactures are technically very fine even comparing with overseas famous brand guitars. He studied more about the guitar manufacturing, music publishing, marketing and necessary knowledge, then, finally he established gIce Cream Corporationh together with his friends.
This company was very unique, did the marketing, CI consulting, event planning and music related business. It was very successful and profitable too. However, he stopped his business. He said he doesnft like to concentrate to do just like money makers.

After that, he established gESPh but after 3 years, he resigned and started a new company again named gShiino Musical instruments Developing Corporation (currently Vestax Corporation). When I was young, worked for music store as part time job, I met him once). He made much foundation of Japanese Musical instruments here.
Still, we could see his DNA in Japanese music industries.

The guitars which Mr. Shiino involved (more than this list, I guess)

1) Yamaha FG acoustic (Maybe as marketing side)
2) Conducted Fernandes Guitars Early time
3) Greco Les Paul STD series
4) Morris Guitar (as marketing side)
5) H.S. Anderson (Under Moridaira-Morris) H.S. is initial of Mr. Shiino
6) Early time ESP Guitars
7) Shiino Custom
8) Vesta Graham (I) own factory
9) Bossaxe (These are handmade guitars)
10) Argus (with Kyowa Shokai, both guitars and guitar parts. Argus semi-acoustic is very good)
11) Campbell (with Hosho. The Semi-Acrostic Guitars is real god too)
12) Mashroom Guitar (High End Guitar series)
13) Vesta Graham (II) Terada Produce, Teihatsu distributed
14) VG eVesta Grahamh
15) Vestax
16) Akai Brand Guitar 1997 Series
17) DfAngelico (Mr. Shiino owned the trade mark now. distributed by Vestax)
18) Mashroom II (Flex Corporation, manufacturer of Artex, Flex China factory made)

Note :

1) I didnft get any permission from Mr. Shiino about above, when originally I wrote.
@@I asked Mr. Shiino to check and correct any mistake on March 2012.
2) This description were written by myself, I just read many documents I could find,
@@and consolidated these documents and my old remember.
3) About Vestax, this company is doing many business not only guitar distribution now.

Continue@for "Reunion with Mr.Shiino"